Experiencing Osaka Like a Local in Shotengai: The 8 Best Shopping Streets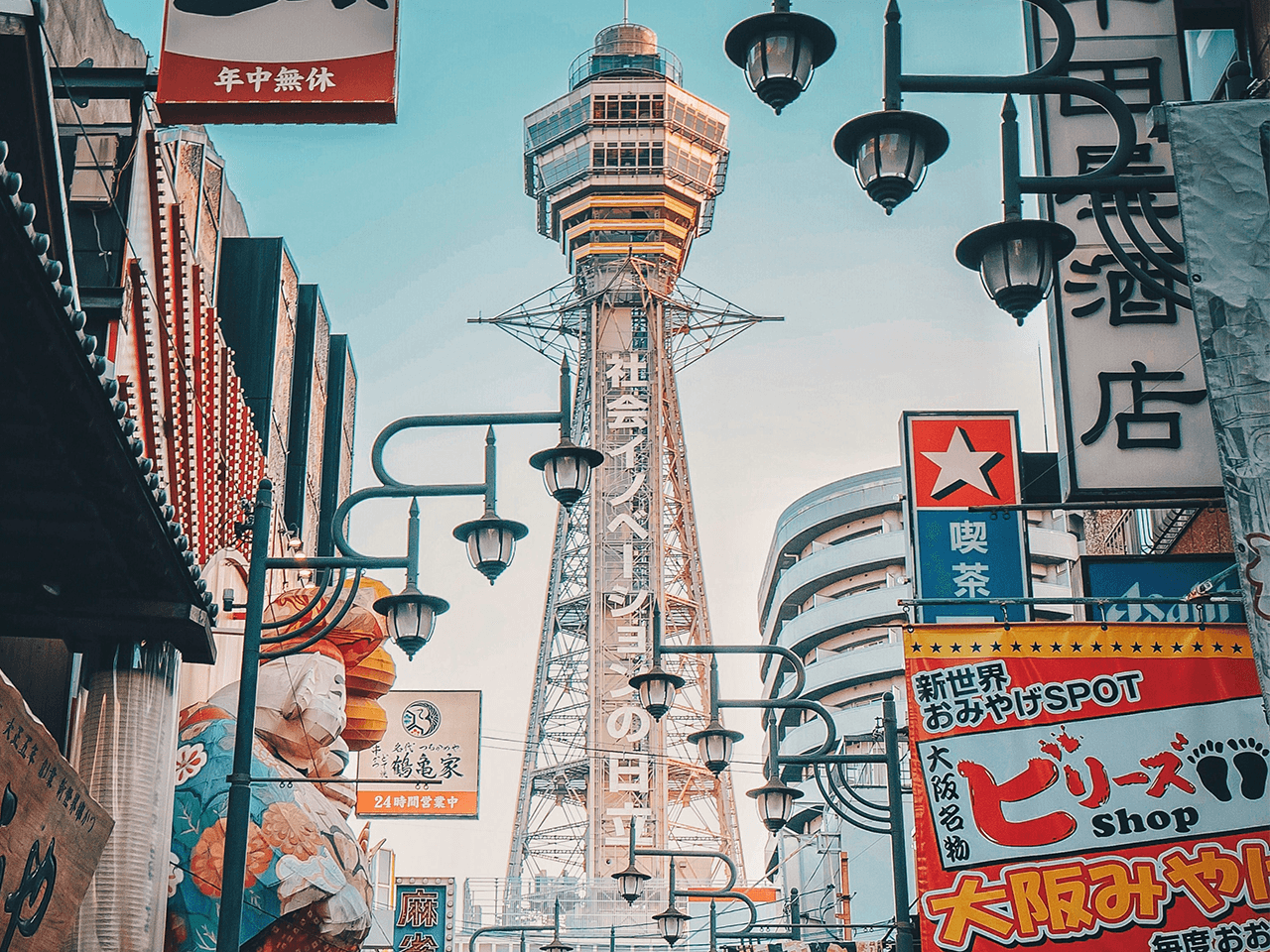 "Shotengai" can be translated to "shopping street". They are long streets stretching for miles with shops lining both sides, selling everything from local snacks to new manga books. Shotengai is not merely a tourist attraction, rather, it is the commercial center for locals that provides goods and services at bargain prices. 
What makes Osaka's Shotengai marvel is their prosperity, hospitality, and vitality. That's the reason why the longest and the most famous Shotengai of Japan exist in Osaka. Now, here we go to explore the 8 best Shotengai in Osaka!
Tenjinbashisuji Shotengai
With 1.6 miles long and hundreds of shops, Tenjinbashisuji Shotengai is the world's longest shopping arcade. As Osaka's most famous Shotengai, it is full of vendors offering almost anything you can think of, including but limited to century-aged tea shops, kimono shops, cosmeceutical shops, and stalls selling fried foods. Two special food that can not be passed up is Takoyaki (octopus balls) and Okonomiyaki (savory pancakes), which are widely sold throughout the street. The price here is lower than Osaka's average standard, which is why locals always go there for a bargain.
Dotonbori Shotengai
Dotonbori is the bright heart of Osaka, famous for its gaudy neon lights and exaggerated signage. The giant lanterns of crabs, puffer fish and octopus hanging on the wall are so eye-catching that many people come here to take photos. Dotonbori is also one of the most creative food streets, full of a variety of restaurants and bars. For a light meal, Takoyaki and Okonomiyaki mentioned before are also served here. There are also hundred-aged restaurants providing food such as Sukiyaki (Japanese beef hot pot), dumplings, and deep-fried kebabs.
Shinsaibashisuji Shotengai
Shinsaibashisuji is adjacent to Dotonbori, known for its numerous fashionable clothes shops. In Shinsaibashisuji, you can find everything from fast fashion brands and luxury brands to independent boutique stores. Every fashion lover can find something right up his/her alley on this street. There are also many restaurants and cafes hidden in the streets worth a try!
Ebisubashisuji Shotengai
Ebisu is the Japanese god of fishermen and luck. Every year on January 10th, shopkeepers and businessmen nearby come to Imamiya Ebisu Shrine to pray for good luck. The street is a mix of different stores, including clothes stores, cosmetics and drugstores. 
Doguyasuji Shotengai
Doguyasuji is a dreamy place for cooks. Osaka is famous for its food culture, known as "Japan's kitchen" back in the day. In Doguyasuji you can find almost everything related to the kitchen. Whether you are looking for tableware, stoves, and knives for Japanese cuisine, Chinese cuisine, Western cuisine, coffee, dessert, and bar, or the signboards, menus, aprons, chef's hats, special cooking models, every item you can imagine you can buy it here.
Amerika-Mura Shotengai
Amerika-Mura, or America Village, is an area west of the Shinsaibashi, known as the center of Japanese youth culture. Although it is called American Village, it has little to do with the United States. Amerika-Mura is the pronoun of youth, individuality, music, and street art. There are many flea markets and trendy brands here. It's a perfect place for vintage hunting, with plenty of retro clothes, jeans, t-shirts, and records. At weekends, there are often street performances or fashion shows presented by youth artists.
Horie District
Horie can be said one of the most favorite streets of the locals of Osaka. This district is comfortable, relaxed, and uncrowded. The area has attracted many SOHOs and edge designers, becoming a unique district representing fashion, taste, and slow living. The whole street is filled with distinctive small stores and niche brands.
Shin-Sekai Shotengai
Shin-Sekai Shotengai is a special shopping district featured by nostalgia. There are many restaurants, pachinko parlors, and cheap clothing stores in this area. The cluttered streets and crowded stores take you to enter the time tunnel and experience the charm of old Osaka. It's a relic of nostalgia in a modern city.
Which one of the 8 Shotengai is your favorite? For anyone who loves food, fashion, and traditional Japanese culture, Shotengai is a must-visit place. No matter which shopping street you visit, you will fall in love with Osaka. That's the charm of Shotengai!