Japanese Dining Etiquette: Eat like a Local (I)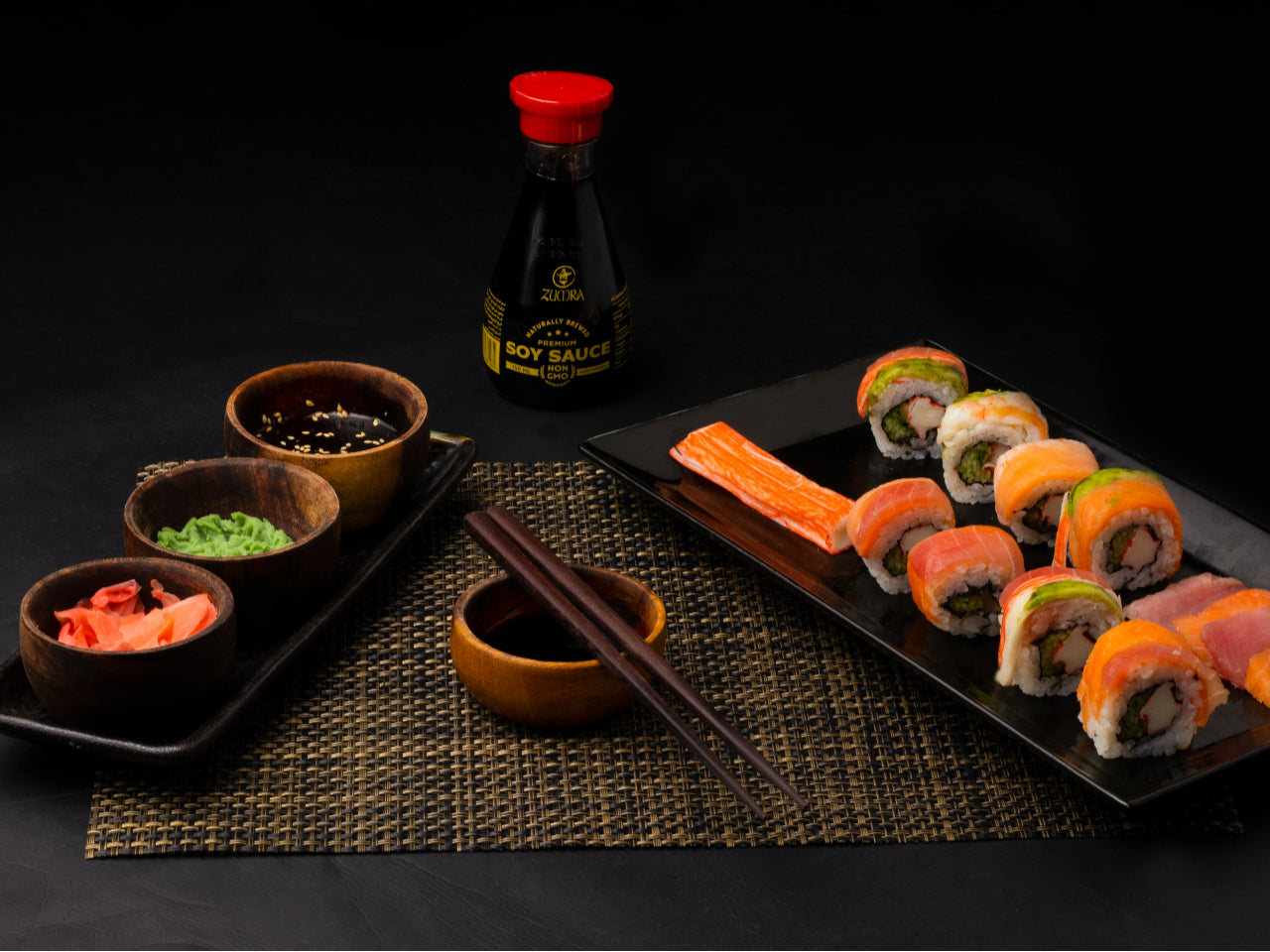 Washoku (Japanese cuisine) was added to the list of Intangible Cultural Heritage of Humanity by UNESCO in 2013. Japanese cuisine honors seasonality, the beauty of ingredients, and exquisite tableware, elevating physiological needs to an art form. This aesthetic feast requires not only the elaborate craft of chefs but also the participation of diners. From the haute cuisine to the small inn's breakfast, Japan has many customary codes of polite behaviors to enjoy food. Because of their hospitality and gratitude, the Japanese will not blame the travelers who aren't accustomed to the etiquette. However, knowing the basic rules will make your travel experience more positive and relaxing!
Eating Etiquette
Japanese table etiquette is meant to show diners' appreciation and gratitude to the hosts/chefs. Here are some basic rules of eating:
Most Japanese restaurants will provide a hot towel, which is not used to wipe your face or the table. Rather, use it to clean your hands before and during the meal.
Before you start the meal, say "Itadakimasu" (similar to "Bon appétit") and say "gochisosama deshit" ("Thank you for the meal") after the meal. And remember to put your palms together when you say it, which is a guest origin from Buddhism to show respect.
When eating from small bowls, it's polite to pick up the bowl and bring it to your mouth when eating from it.
If the food falls accidentally, it's a bad manner to catch the food.
Refrain from blowing nose and burping at the table.
Try your best to empty your dishes.
After finishing your meal, it's correct to return all the tableware to the status when they were served, including putting the lids back and placing chopsticks back on the chopstick rest.
Drinking Etiquette
Drinking etiquette applies to the occasion when you drink with others. Some rules don't need to be obeyed if you drink alone.
Do not start drinking until everyone has a drink and a toast is completed. A toast is a performance that everyone raises glasses and says "kampai" (cheers) together.
Make sure your glass is below your "senpai"(the senior ones) when you make a toast.
It's polite to drink the same drink with others for the first round.
Fill up cups of your friends rather than yours. It is customary to serve each other. If someone is pouring you a drink, it's polite to hold your glass with both hands and slightly tilt it.
If you don't want more drinks, you can leave your glass full. It's impolite to turn others down directly.
Greet the bartender with a "konbanwa"(good evening) when you enter a bar.
If you want to yell for a bartender, you can say "sueemasen" (excuse me).
Don't tip the bartender.
Chopstick Etiquette
Chopsticks appear to be a difficult tool to use for most travelers. For those who don't know how to use chopsticks, here is your chopstick 101:
Place the first chopstick between the base thumb and the ring finger, resting it on the tip of the ring finger.
Place the second chopstick between the base thumb, index finger, and middle finger, resting it on your middle finger.
Use your index and middle fingers to move the top chopstick to pick up food.
For those who already know how to maneuver chopsticks, it's time to learn some rules of using chopsticks in Japan:
Pick up chopsticks by using both hands.
Do not stab your food with your chopsticks.
Do not rub or snap your chopsticks.
Do not point to others with your chopsticks.
Do not lick or suck your chopsticks.
Use the thicker end of the chopsticks to take food from communal plates.
When sharing food, do not transfer food from your chopsticks to someone else's chopsticks directly.
Do not stick your chopsticks vertically in your rice bowl or cross them in an "X" shape, which symbolizes death and funeral in Japan.
If you didn't finish your meal but want a break, place your chopsticks on one side of the plate or bowl to indicate that you didn't finish yet.