Japanese Nightlife: Food, Drink, and Music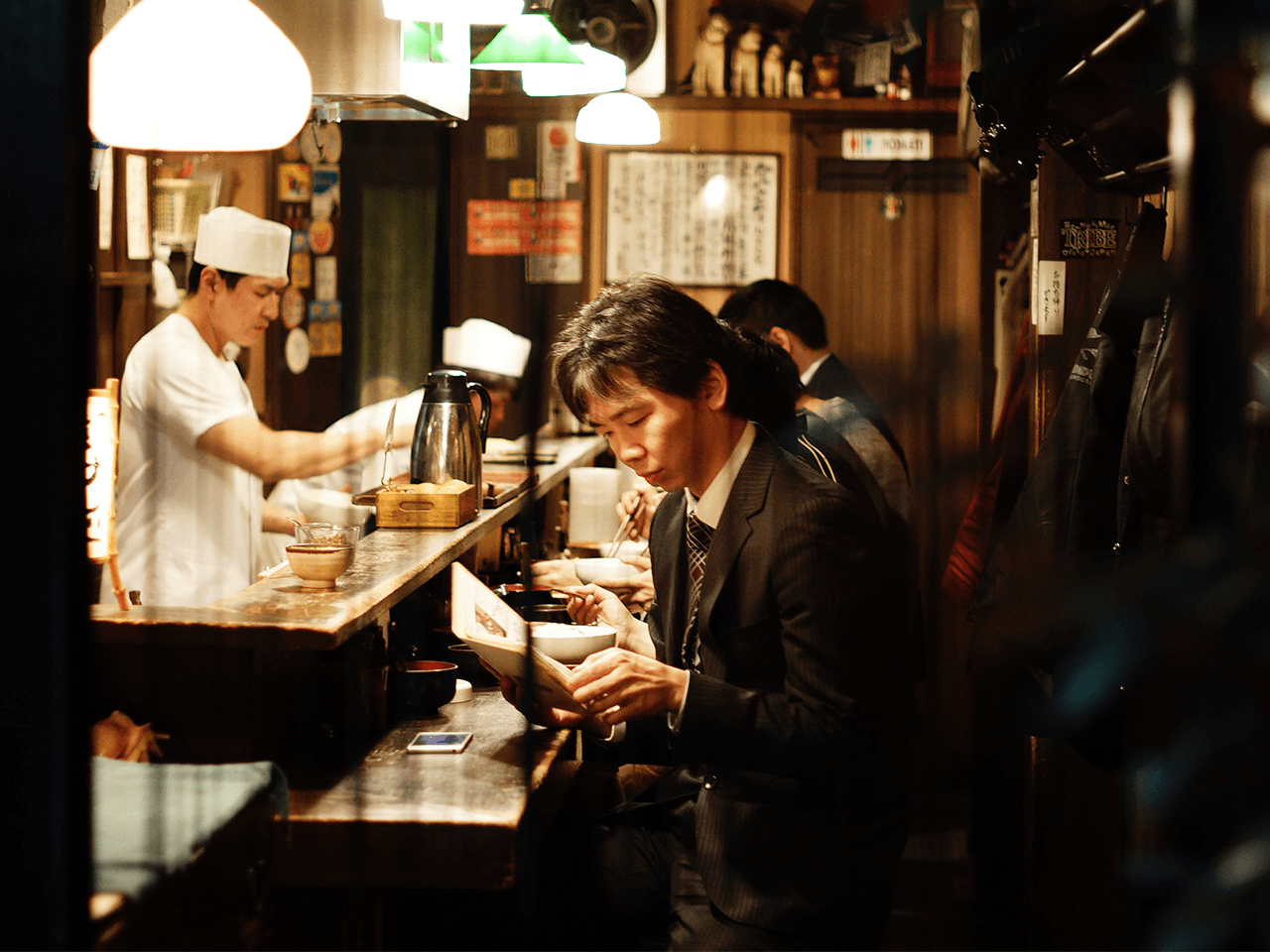 After sunset, the neon lights flicker, and Japanese nightlife kicks in, which is busy, colorful, and fantastic. From the cool beer bars to high-end whiskey bars and from cozy Izakaya to lively karaoke, the options are innumerable. Japanese nightlife is about food, drink, and music. Now, let's guide you to enjoy the exciting Japanese nightlife!
Izakaya
Alcohol plays a central role in Japanese nightlife entertainment. After a long day, it's common to have some drinks with friends and colleagues. The most popular drinks include sake (Japanese rice wine), gin, whiskey, and craft beer. Izakaya is the most traditional and popular place to go for a drink, where you can taste the authentic Japanese flavor.
Izakaya is a type of Japanese bar that serves cuisine and drinks. The food in Izakaya is diverse, including edamame (green soybean), yakitori (Japanese kebab), karaage (fried chicken), and grilled fish. They are small-size and inexpensive. The drink offering is also various, such as sake, umeshu (plum wine), and shochu (Japanese distilled beverage).
The atmosphere of Izakaya is usually lively, casual, and relaxed. It's the best place to immerse yourself in the genuine Japanese nightlife. Before you prepare to go to Izakaya, here are some notes for you:
1. Do not stay for more than 2 hours. Most Izakaya are too tiny to accommodate many customers at a time. Customers may be asked to leave if they stay too long.
2. Most traditional Izakaya do not offer English menus. If you can't read Japanese, you can ask for recommendations. If there's a sign on the door said "Japanese only", it means the owner cannot speak English. Remember to avoid these Izakaya if you cannot speak Japanese.
3. Remember to leave your shoes at the door, which are not allowed in many Izakaya.
4. Do not pay a tip. Tipping is not a custom in Japan, which may lead to an awkward circumstance. If you want to show your gratitude, just say thank you to the staff. 
Karaoke
As the birthplace of Karaoke, it is the top 1 choice of the Japanese when they want to have a great moment, with friends or without. The fee is reasonable, ranging from 100 to 600 yen per person for 30 minutes. In Japan, most Karaoke is 24-hour open, therefore, if you want to sing the whole night long, remember to check the "free time" price. Here are some tips for you:
1. Food and drink are available to order, which will be delivered to your room. Do not bring your own bottles into Karaoke, or you may be refused to enter.
2. On holidays or weekends Karaoke can be very popular, therefore, remember to make reservations in advance. Otherwise, you have to wait for a long time because the rooms are limited.
Others
Except for Karaoke, some other places also run through late. Normally, museums, theme parks and, aquariums will not close until 23:00. Most entertainment centers run 24 hours a day, including game arcades, sports centers, manga cafes. These are all interesting places to go if you want to hang out.
Some events are held exclusively at night, such as seasonal evening illuminations, cherry blossoms party, traditional summer festivals, autumn leaves party, sake festivals, and beer festivals. They are exciting and bustling.
If you have no mood to drink or eat, you can just walk along the street and appreciate the amazing night view. In big cities such as Tokyo or Osaka, the illuminated skyscrapers and neon signboards are extraordinarily striking.
After enjoying yourself thoroughly, it's time for home. Do not worry about transportation since staying out late is common in Japan. Mass transit is available till 1 a.m., and taxes are always the last resort if you miss your last train/bus. There is only one thing that needs to be noticed- try your best not to vomit if you drink too much. You'll be charged an extra clean-up fee if you vomit in the taxi.