Japanese Scenery (V): Tokyo Tower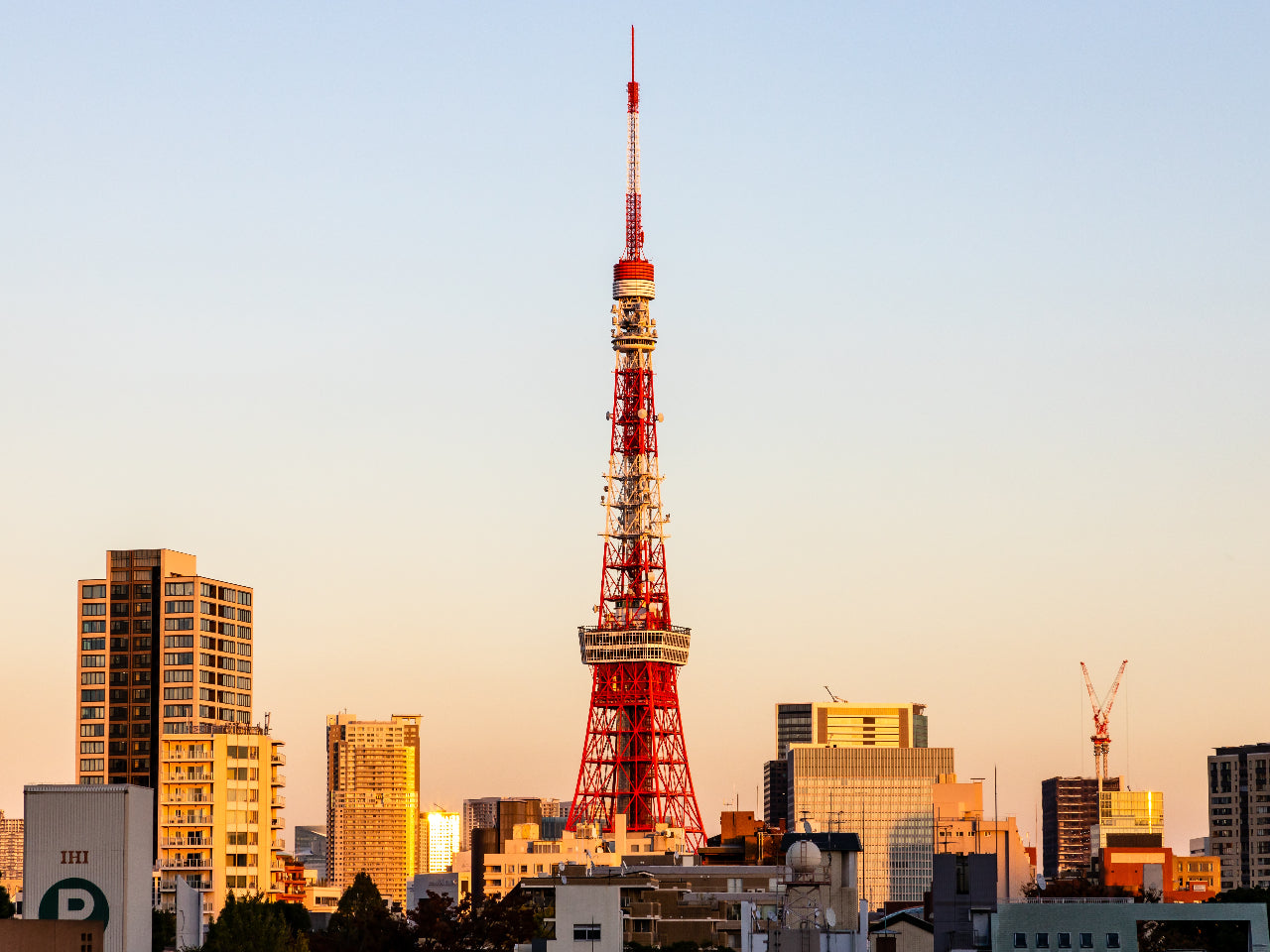 Tokyo Tower is an iconic landmark and one of the most recognizable structures in Tokyo, Japan. It is a must-see attraction for anyone visiting Tokyo. Whether you're looking to take in panoramic views of the city, enjoy delicious food and drinks, or simply admire the tower's impressive architecture, there's something for everyone to enjoy at this historic landmark.
About Tokyo Tower
Located in the Minato ward (also known as Minato City in English) of Tokyo, Tokyo Tower is a popular tourist attraction. The tower stands tall at a height of 333 meters and is painted in bold orange and white colors, which gives it a striking and recognizable look. At night, the tower is illuminated with colorful lights, creating a beautiful sight that can be seen from many parts of the city.
Tokyo Tower has a distinctive appearance that sets it apart from other towers and buildings in Tokyo. One of the most notable features of Tokyo Tower is its lattice structure, which gives it an open and airy feel. The lattice framework also helps to reduce wind resistance and makes the tower more resilient against earthquakes. 
It consists of two main sections - the lower section, which houses the observation decks and restaurants, and the upper section, which serves as a broadcasting antenna. Visitors can take an elevator to the main observatory, located at a height of 150 meters, or continue up to the special observatory at 250 meters at an additional cost for an even more breathtaking view.
History of Tokyo Tower
Tokyo Tower was constructed in 1958 as a symbol of Japan's post-war rebirth and economic growth. At the time, Japan was experiencing significant technological advancements, and the tower was seen as a representation of this progress.
The tower was designed by Tachu Naito, a renowned Japanese architect who had previously worked on several other notable projects in Japan. Its design was based on the Eiffel Tower in Paris, France, but with several modifications to make it more suitable for Japan's seismic activity. Construction of the tower took three years and involved over 3,000 workers. Once completed, it stood at a height of 333 meters, making it the tallest freestanding tower in the world at the time.
Throughout its history, Tokyo Tower has played an important role in broadcasting, serving as a vital antenna for television and radio stations in the Tokyo area. It has also served as a popular tourist attraction, drawing millions of visitors each year who come to admire its stunning views of the city. Over the years, the tower has undergone several renovations and updates, including the installation of LED lighting that allows for a wide range of colorful illuminations.
Attractions of Tokyo Tower
Tokyo Tower is not just a simple tower, but a complex consisting of several facilities and attractions. Here are some of the main features and things to do at Tokyo Tower:
Observation decks: The tower has two observation decks - the Main Observatory at 150 meters and the Special Observatory at 250 meters. From these vantage points, visitors can enjoy panoramic views of the cityscape. The Main Observatory Deck offers a 360-degree view of Tokyo and its surroundings, including popular landmarks such as Mount Fuji, Tokyo Skytree, and the Rainbow Bridge.
Restaurants and cafes: Tokyo Tower has a variety of restaurants and cafes that cater to all tastes and budgets. Visitors can enjoy Japanese cuisine, international dishes, or simply grab a coffee or snack.
Shops: Several shops in the tower sell souvenirs, gifts, and other items ranging from traditional crafts to modern gadgets.
Wax Museum: One of the popular attractions inside Tokyo Tower is the Guinness World Records certified wax museum, which displays life-sized wax figures of celebrities, historical figures, sports stars, and more.
Trick Art Gallery: Also located within the tower is the Trick Art Gallery, which features over 50 paintings that use optical illusions and 3D effects to create unique and interactive photo opportunities.
Anime Center: For anime enthusiasts, Tokyo Tower houses a dedicated Anime Center showcasing exhibits related to popular anime and manga series.
Aquarium: Located at the base of the tower is the Foot Town entertainment complex, which includes an aquarium showcasing marine life from Tokyo Bay.