Japanese Whisky: The Rising Star in the World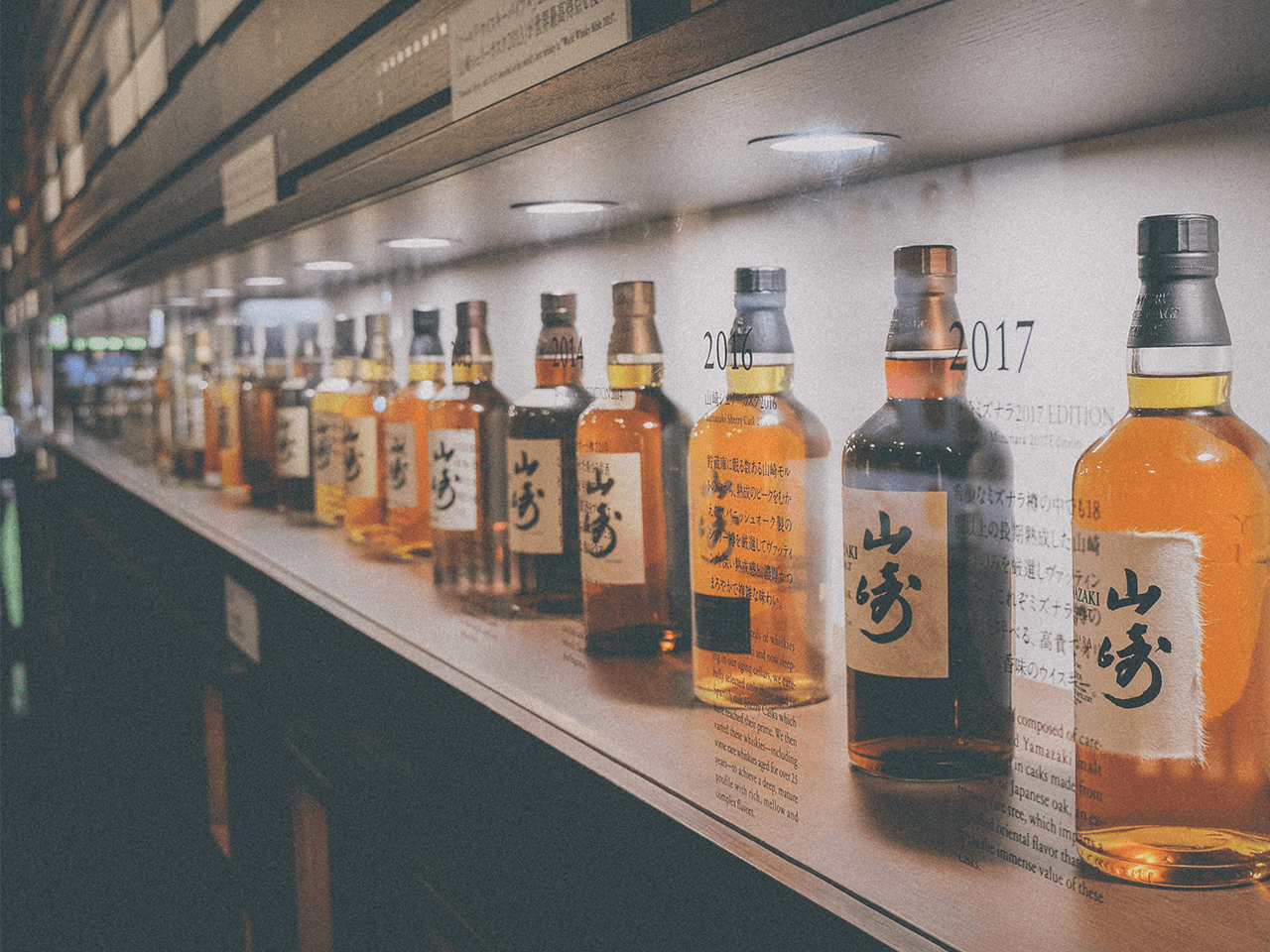 When it comes to quality whisky, the first thing that comes to mind is Scotch whisky. For centuries, Scotch whisky swept whisky competitions. Until the last decades, Japanese whisky gradually became popular in the world. In 2003, Yamazaki 12 Year Old won the Gold Award at the ISC (International Spirits Challenge). From then on, Japanese whisky gained prominence and became one of the 5 top whisky-producing countries.
The History of Japanese Whisky
Japan's first contact with whisky was in 1853 when Japan began to trade with America. A decade later, Japan began to make their whisky. However, it was not until the 1920s that Japan began to produce commercial whisky, which was Masataka Taketsuru's and Shinjiro Torii's credit.
In 1821, Shinjiro Torii founded Kotobukiya that later became Suntory. He hired Masataka Taketsuru, the "Father of Japanese Whisky", to create "Japanese Whisky for Japanese". Masataka Taketsuru studied chemistry and scotch production at the University of Glasgow and returned to Japan with his Scottish wife Rita after WWI. With his help, Japan's first malt whisky distillery was built in Yamazaki in 1923.
Six years later, Taketsuru created the first genuine Japanese whisky - Suntory White Label. Unluckily, it failed to fit the tastes of the Japanese. Later, he released Suntory Square Bottle, which became the top1 bestseller. Then Taketsuru decided to leave Suntory and found his own brand. In 1940, Taketsuru established one of the most famous Japanese Whisky companies: Nikka Whisky.
The Features of Japanese Whisky
Compared with Scottish whisky, Japanese whisky is mellower and full of the aroma of fruit and floral. The soft and special taste comes from Japanese unique production environments and well-chosen materials.
Similar to Scottish whisky, Japanese whisky relies mainly on malted barley, which is distilled twice in pot stills. Blend-grain whisky is distilled column stills. However, creative Japanese tried to run malted barley whisky through column stills and created the famous Nikka Coffey Malt Whisky.
The material alone does not make the Japanese whisky special. Japanese whisky production insists on the traditional method, such as wood-aged maturation and direct fire distillation. Except for that, Japan enjoys the perfect environment for whisky making, including:
The Water Quality: The crystal-clear mineral water contains the trace minerals vital for the survival of yeast, and has no contaminants.
The Wood: The whisky barrel used to make Japanese whisky is local material. Some of the wood is unique to Japan, for example, the Mizunara oak, which imparts a unique aroma to the whisky.
The Climate: The high humidity combined with huge temperature differences are perfect for whisky maturation.
The Topography: High Altitude Distillation The Japanese distillery is located at a higher altitude than most distilleries. High altitude is better for controlled distillation because the temperature is one of the most important factors in making high-quality spirits.
The Places to Enjoy Japanese Whisky
To make the whole Japan fall in love with whisky, Suntory opened whisky bars nationwide in 1955. Therefore, many whisky bars and pubs provide Japanese whisky now. In 1970, Suntory created Mizuwari (cut with water), which was suitable to enjoy with Japanese cuisine. Therefore, you can also enjoy Japanese whisky in Izakaya, which serves traditional Japanese food and drinks.
You can also choose to visit the Japanese whisky distilleries that are open to the public at certain times. It is a good way to learn more details and taste different types of whisky. You can make a reservation in advance through their website. If you want to enjoy whisky at home or hotel, you can always buy a bottle of whisky in the stores and malls.