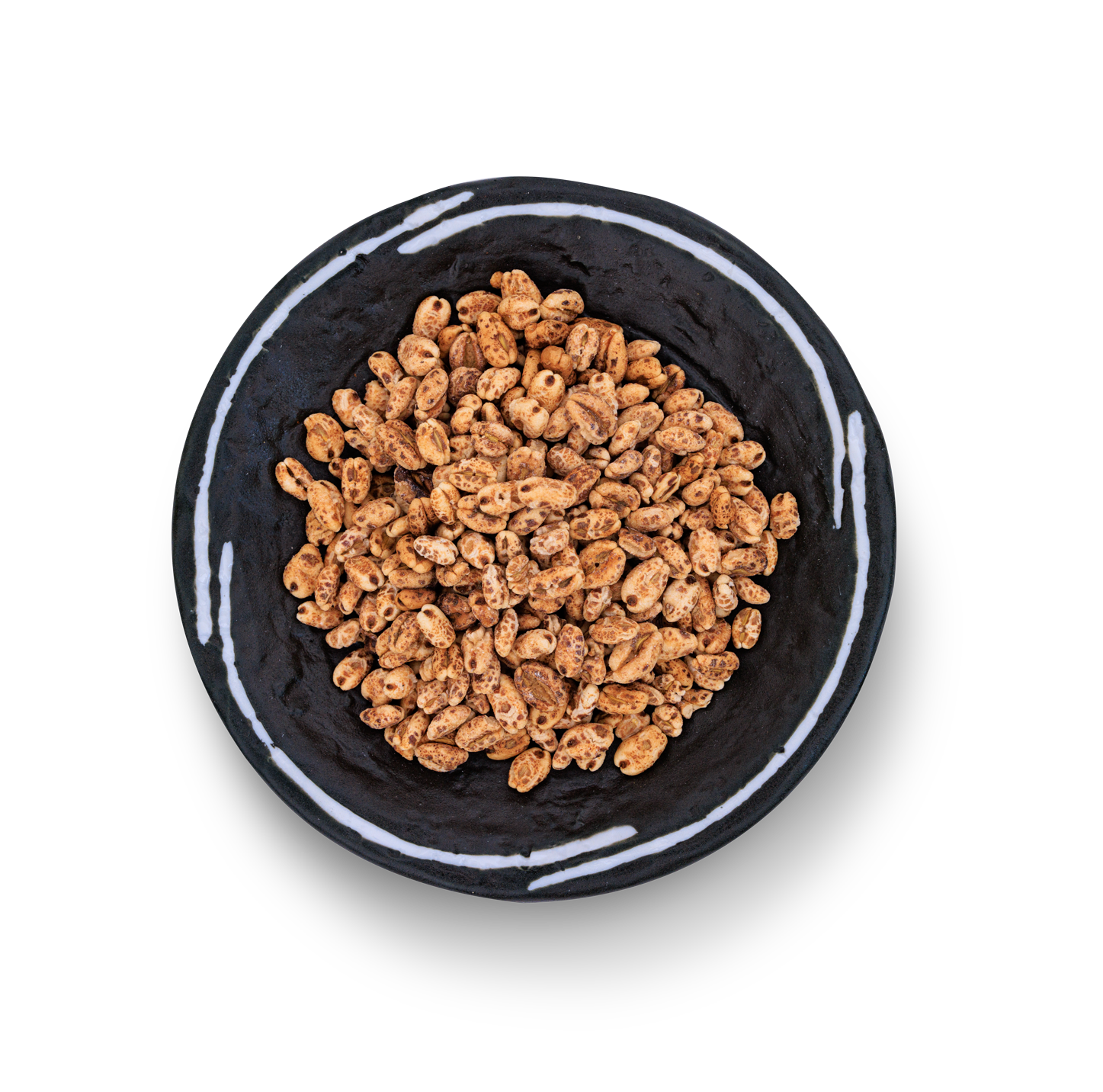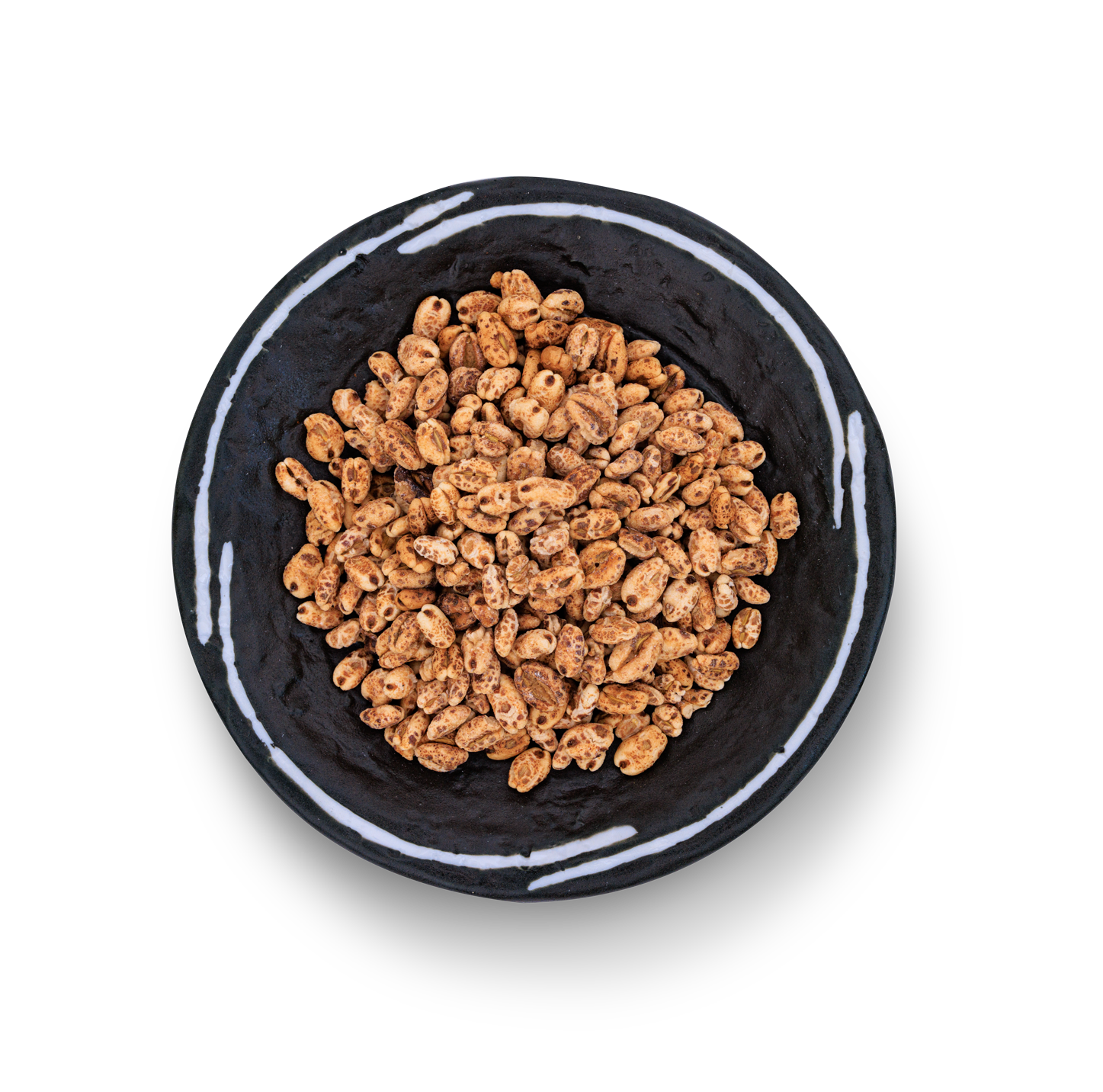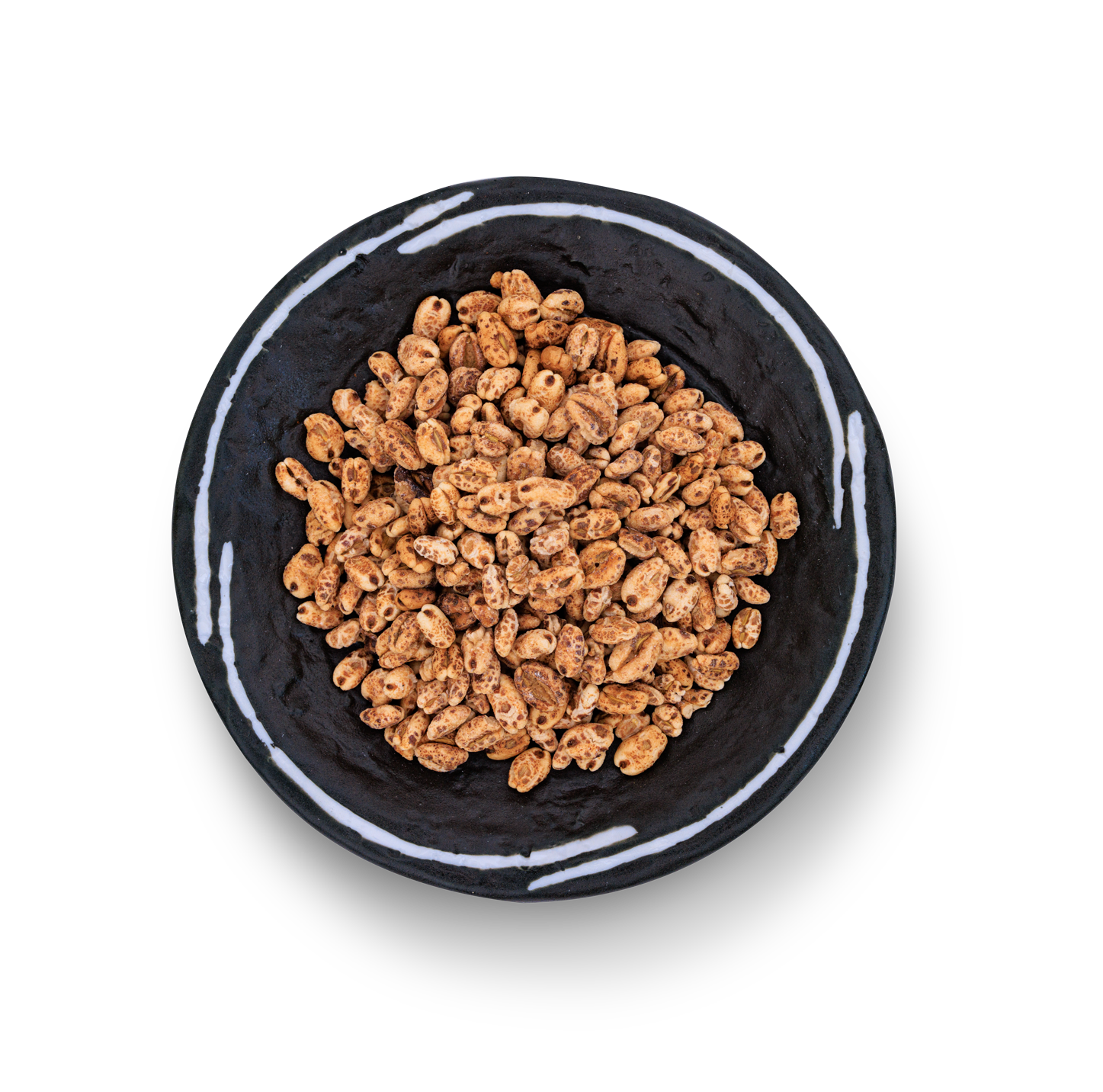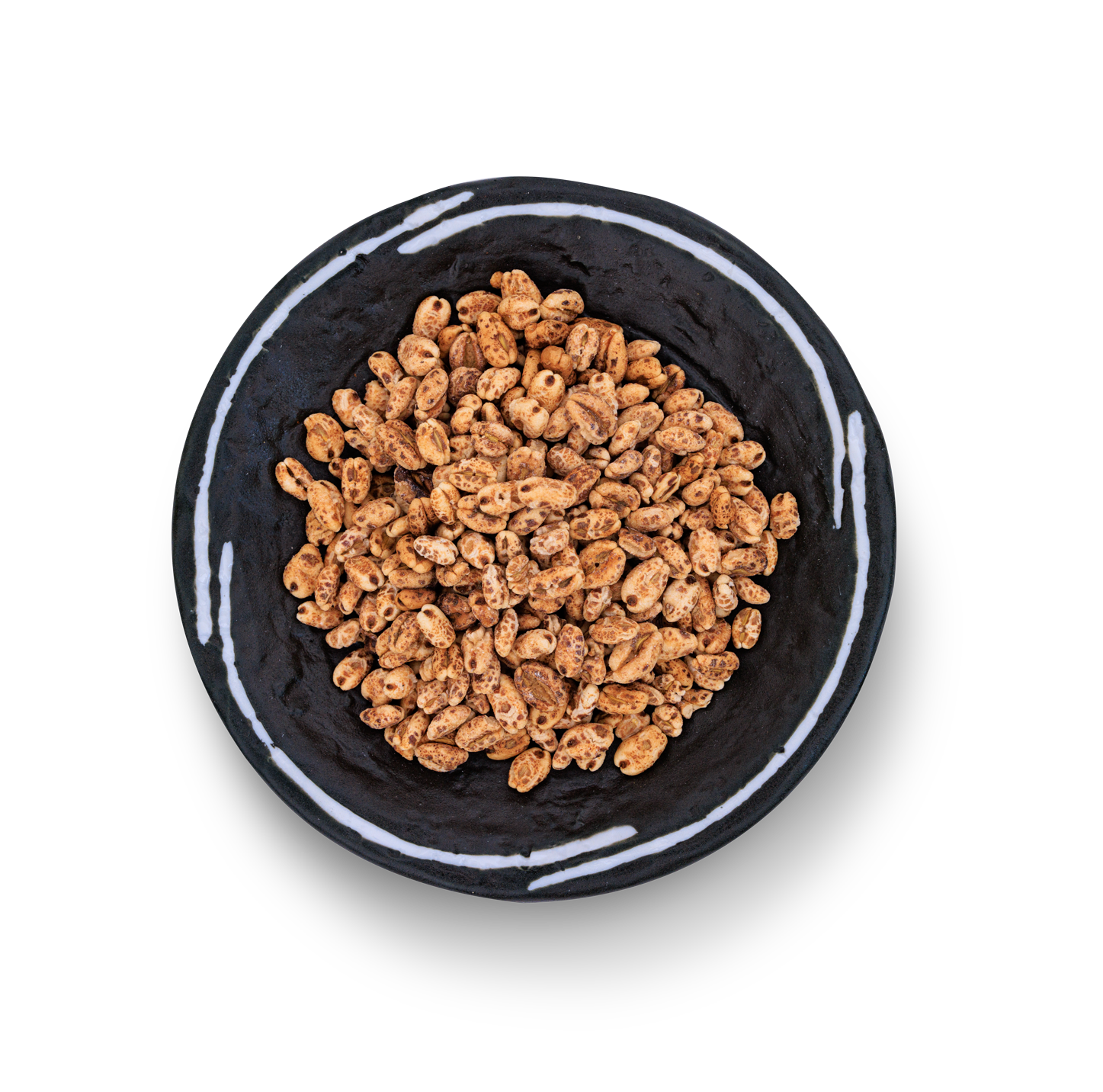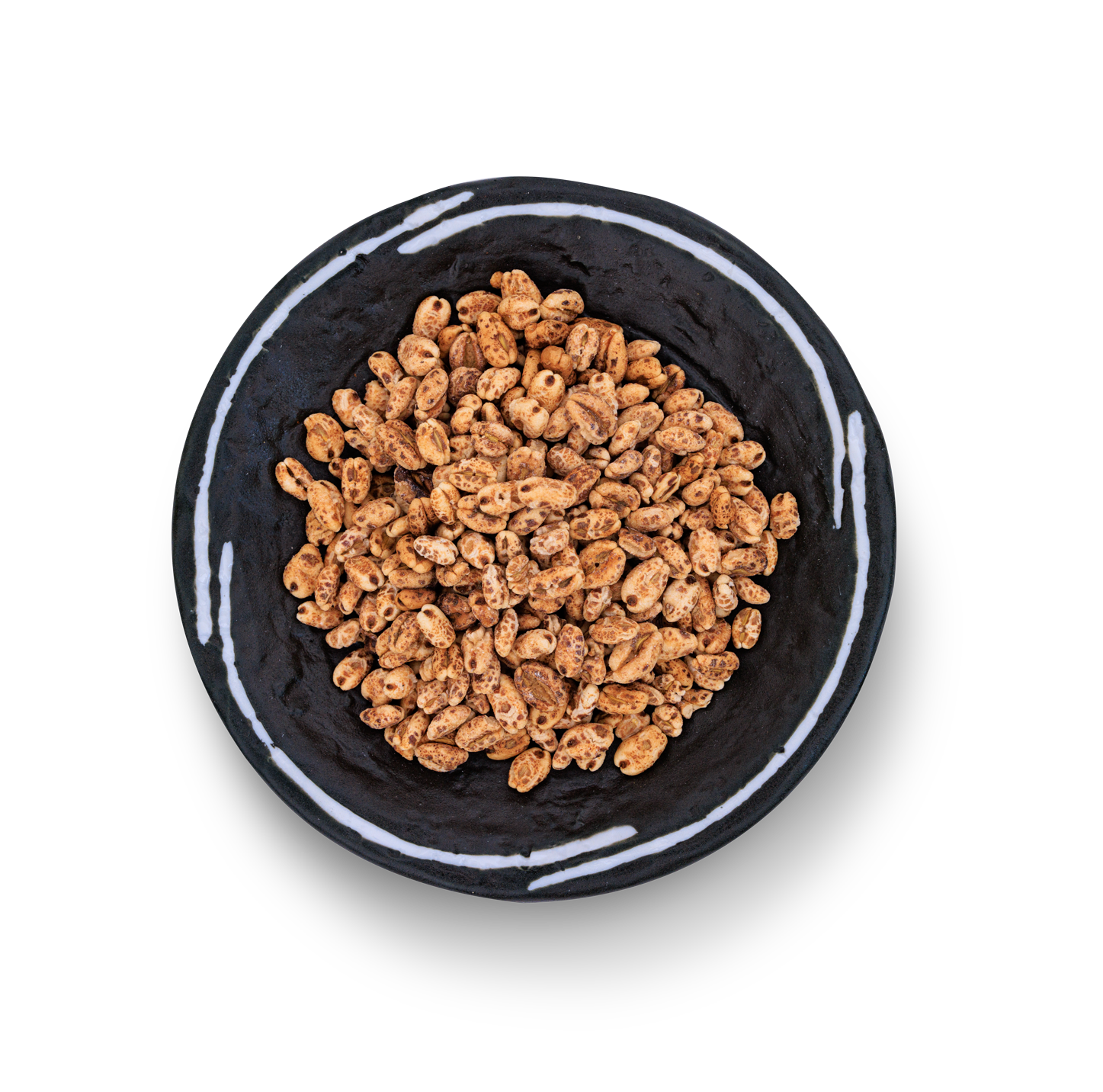 Mochi Mugi is rich in dietary fiber and has a digestive benefit. The list of ingredients only includes Mochi Mugi and sugar. No seasonings, additives, or preservatives are used whatsoever. It is said that consuming it for breakfast can lead to a sustained diet effect throughout the day.

You can enjoy it as a topping in various dishes.
___________________________________________________
Common allergens: wheat
Vegan
Our Makers
Mochipon is crafted from mochi barley, a local crop native to Tokushima Prefecture. Renowned for its nutritional benefits, this unique crop offers lower calorie content compared to rice, abundant dietary fiber, and is rich in essential micronutrients. The innovative Fukui Engei takes mochi barley and ingeniously places it in a sealed container, subjecting it to high heat and pressure, resulting in the delightful puffiness of Mochipon. The company is committed to people's health, and what sets Mochipon apart is that it undergoes no addition of oils, sugars, or additives during its production process.